News from April' Events– 4/23/16, 4/29/16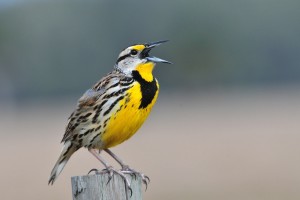 The Montauk State Park outing on 4/23/16 was attended by 22 people.  Two birding groups kept their eyes and ears open and by the end of the day, 75 species were recorded, 24 of which were warblers.  Highlights were the Northern Waterthrush, 4 Cerulean Warblers, Magnolia Warbler and Wilson's Warbler.  A full checklist is available on eBird: S29154045.  Hot dogs, brats and good food and fellowship followed.  Plan on attending next year!
The Audubon Society of Missouri had it's spring meeting at Bunker Hill Resort near Mountain View this past weekend.  The resort is located on the Jack's Fork River.  Field trips to Greer Springs, Alley Springs, Rocky Top Falls and Stegall Mountain were offered, to name just a few.  By Sunday breakfast, the species tally was 127; I don't have the final count at  this time.  Many people got their "lifer" Cerulean and Swainson's Warblers this weekend and benefited from birding with some excellent birders from across the state.
The fall ASM meeting will be at Lake Ozark State Park from 9/23 – 9/25/16.  Catch some fall warblers and migrating raptors!